Reva-a-shelf manufactures many items to customize your kitchen to make it just what you want. From clear finished wood accesories to chic chromed wire baskets they give that "extra" to make a kitchen uniquely yours.
Inserts for drawers as well as other items for both upper and lower cabinets in kitchen, bath or closet; they have what you want.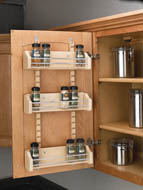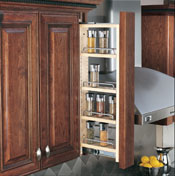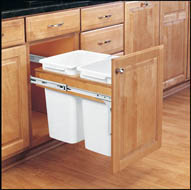 To veiw additional Rev-a-shelf items please visit their website at the link below.
www.rev-a-shelf.com/